Home
Williams Sonoma Festive Cocktail Mix, Holiday Highball
Williams-Sonoma
Williams Sonoma Festive Cocktail Mix, Holiday Highball
From Williams Sonoma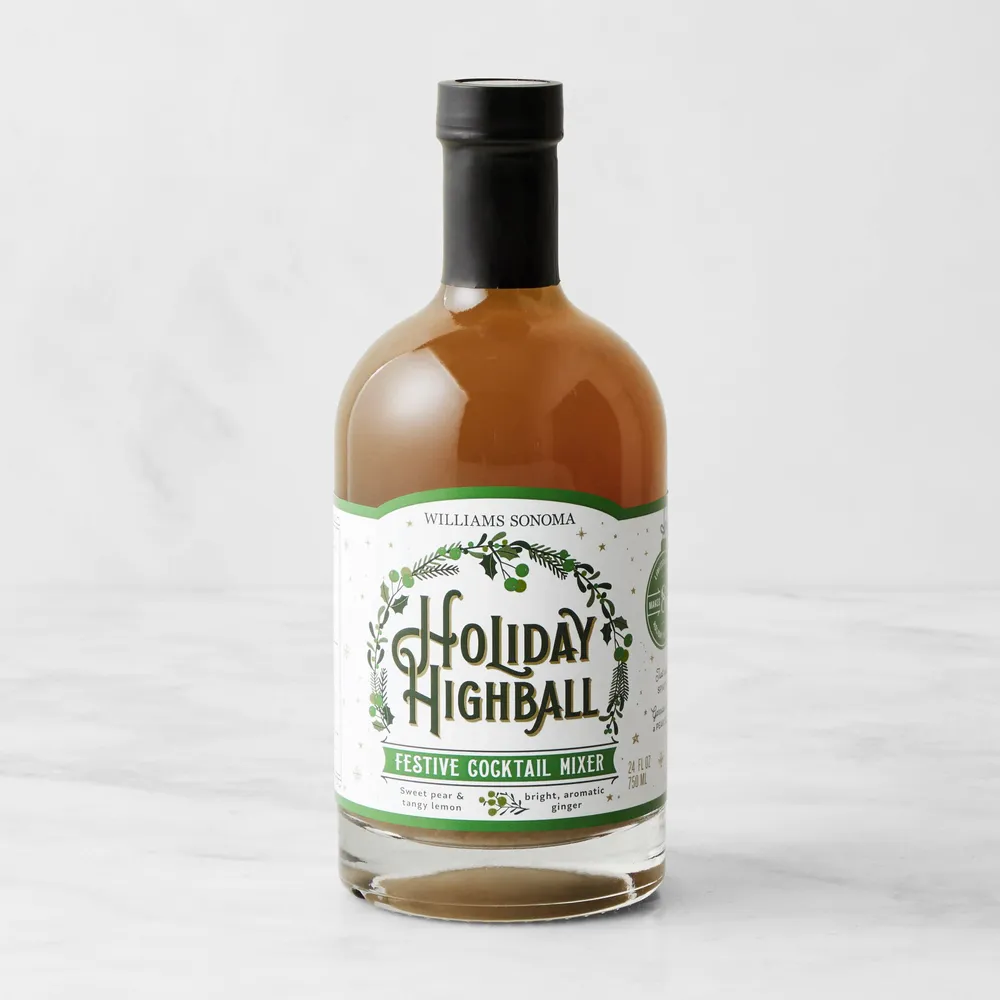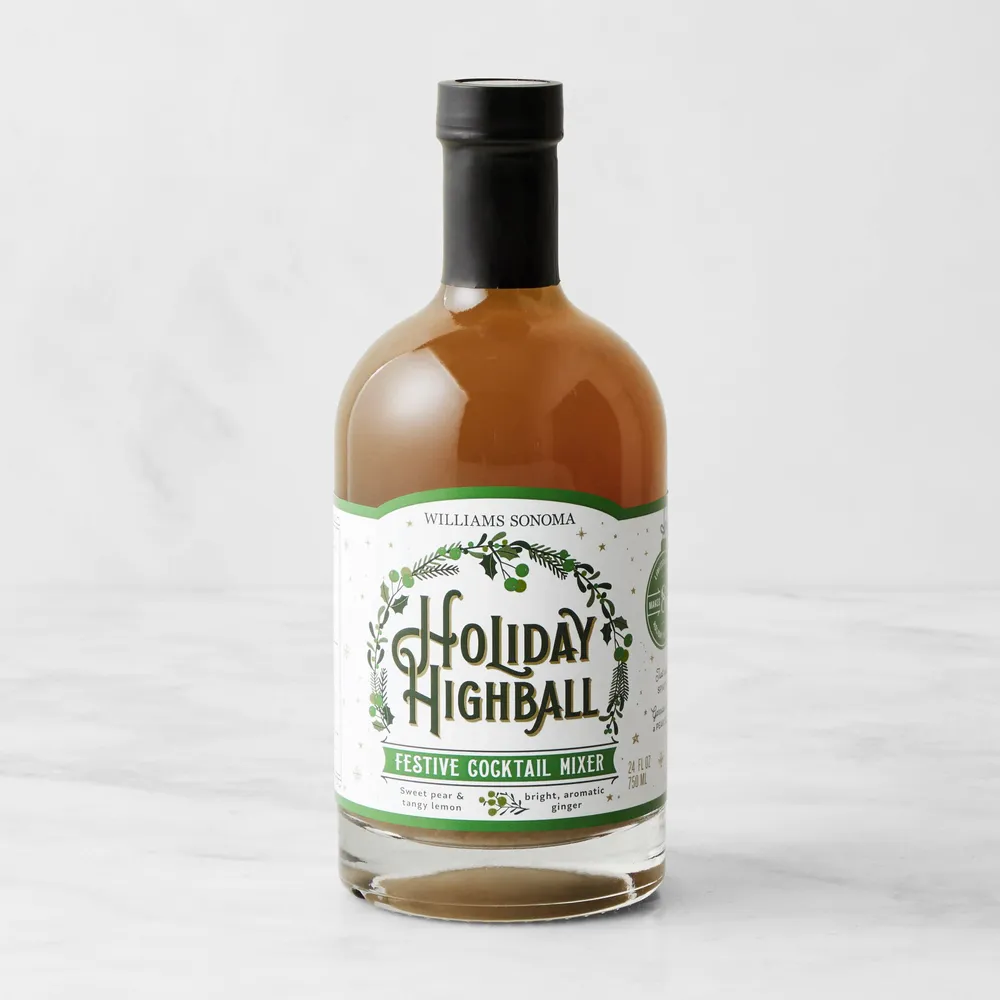 Williams-Sonoma
Williams Sonoma Festive Cocktail Mix, Holiday Highball
From Williams Sonoma
*Product Information may vary - to confirm product availability, pricing, and additional information please contact Williams-Sonoma
Tasting Notes: 
Cozy seasonal flavors of sweet pear, tangy lemon and bright aromatic ginger. 
Suggested Uses/Why We Love It: 
Perfect for creating holiday refreshments, this low-calorie, preservative-free mixer is made from all-natural ingredients. It features a golden hue and warm seasonal flavors that pair well with tequila, whiskey, vodka and rum. It also makes a great cocktail when combined with Champagne or prosecco. For a delicious nonalcoholic drink, just add the mixer to sparkling water.
Net Weight: 
24 fl. oz. (makes 12 drinks)
A Williams Sonoma exclusive. 
Holiday Highball Cocktail
In cocktail shaker filled with ice, combine 2 parts chilled mixer with 1 part vodka, gin, bourbon or scotch. 
Shake until well-chilled. 
Strain into tall glass filled with ice and top with splash of sparkling water. 
Garnish with pear slice, if desired. 
Makes 1 drink.
Made in USA.